How To Bounce Back From The Pandemic With Passion
Getting a bit rusty on your sexual engagement or lifestyle social skills and wondering how on earth you are going to bounce back from the pandemic with passion? You are not the only one my friend.
As you may or may not know, I work with a lot of folks who challenge societal norms and choose alternative relationship styles like Open Relationships, Polyamorous, Lifestyle, or Swinger relational connections.
This month I was a guest on Carol and David's The Sexy Lifestyle Podcast; helping them celebrate their 4 year anniversary of the Podcast! If you're not familiar, The Sexy Lifestyle has exceeded 1 million listeners and is broadcast in over 65 countries around the world. Here in the USA, the show is broadcast live every Friday at 4 PM Mountain Time on the VoiceAmerica Variety Channel; it's also available on-demand on Spotify and Apple iTunes.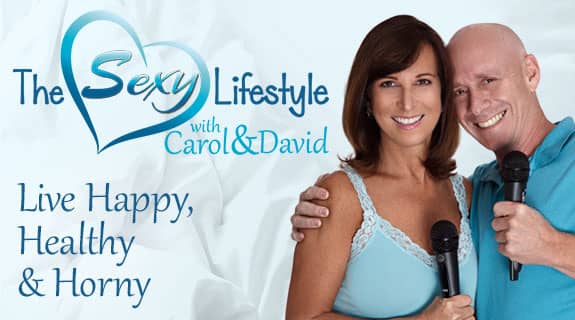 I can't believe how good Carol and David were at getting me to open up and share a lot more personal/private information about myself than usual. We had a lot of fun recording the episode and I hope it's entertaining and informative for anyone who takes the time to listen.
Carol and David, are a fun-loving swinger couple that provides an inside look into the swinging lifestyle as they share their own personal experiences relating to sex, love, and marriage. They focus on how to have a stronger and more meaningful relationship from their unique perspective on staying connected, pushing boundaries, exploring limits, fulfilling fantasies, and more.
Podcast topics we discussed include:
Ex-Mormon Swingers
Sexy Salt Lake City
Reintegration plans to help bounce back from the pandemic
How to have Hard AF (As Fu<k) Conversations
Squirting Orgasms
Enjoy the Podcast by clicking Listen Here!
Make Love to Everything You Do
Cari